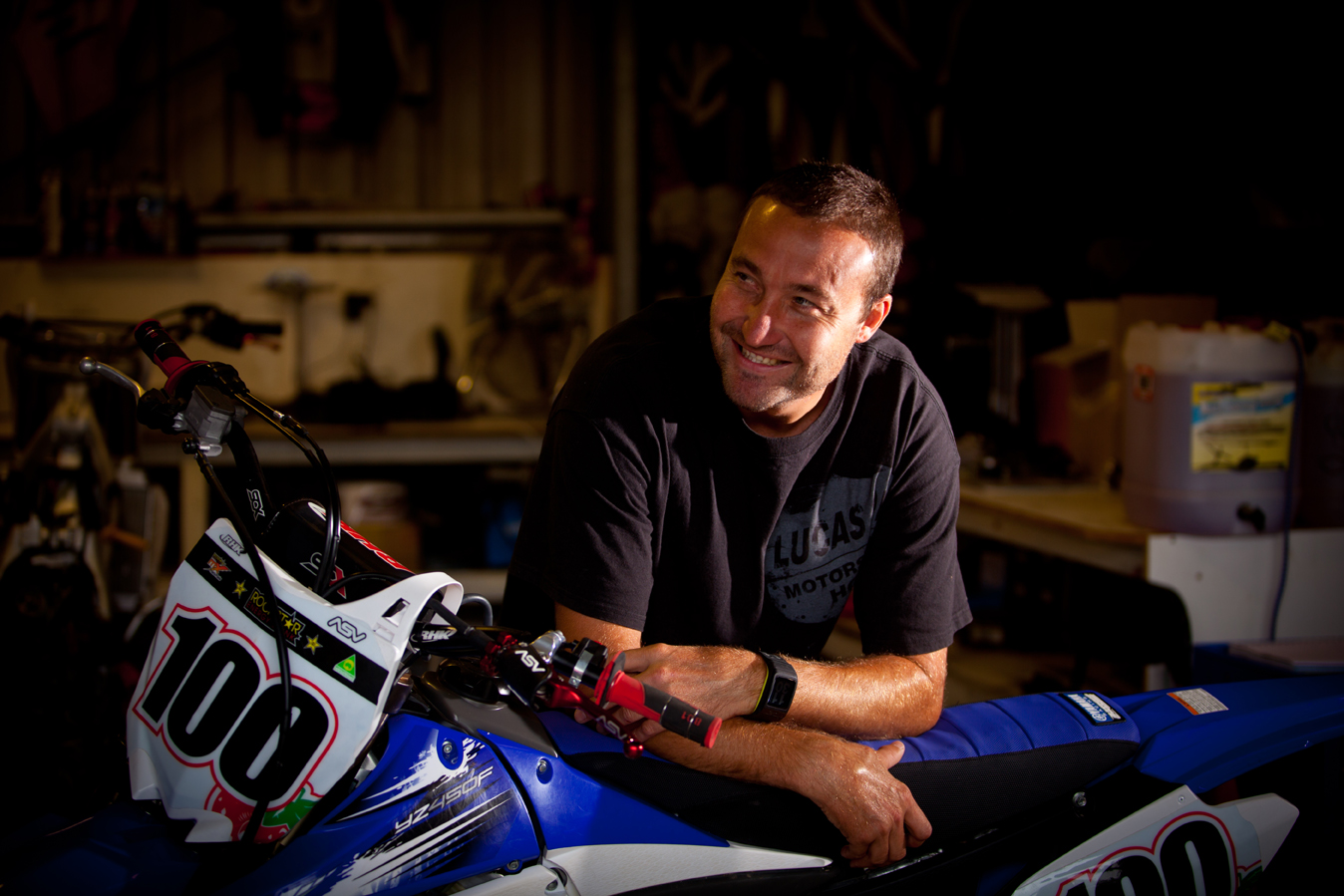 Ando
Australia's Most Decorated MX Coach
"Your riding won't get better by chance, it will get better by change."
Ando is a modern day motocross coach founded on many years of training with the best, racing with the best, learning from the best, being the best and coaching riders to be their best.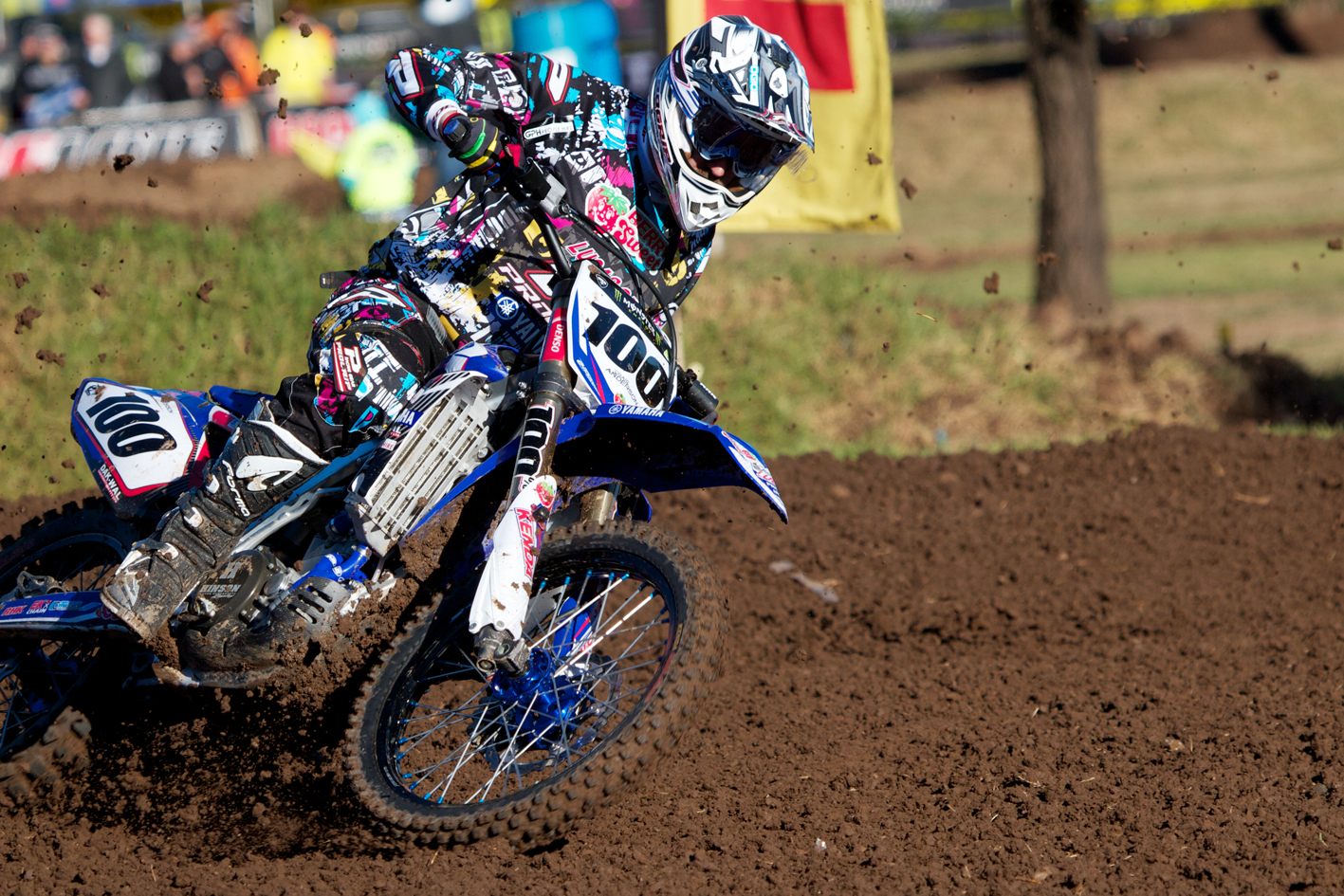 Not many athletes can say they have ridden for the biggest racing brand; Redbull, for over a decade both domestically and abroad. With 26 championships to his illustrious career in both Junior and Senior – Pro Open divisions, Craig Anderson is the most decorated MX coach on Australian soil. His highlights include:
1992 – Jnr Loretta Lynn's CHAMPION

1995 & 1996 – AUSTRALIAN TEAM; Motocross Des Nations

1997 – SX Masters, MX and Thumper Nat

1998 – WINNING ALL FOUR AUSTRALIAN CHAMPIONSHIPS; SX Masters, Australian MX, Australian SX & Thumper Nats, followed by The Australian Team; MOTOCROSS DES NATIONS

1999 / 2000 – WINNER of the international SX in Exeter, England

2000 / 2001 – KING OF DORTMUND, WINNING three rounds and overall penultimate round

2001 – Australian SX CHAMPION and WINNING both 125 and 250 classes at Redbull city cross
2002 – Australian SX, Australian MX and Thumper Nats – WON ALL THREE AUSTRALIAN CHAMPIONSHIPS! A massive highlight of this year; Ando, Chad Reed and Michael Byrne won the World Cup of MX at Glenn Helen, in The USA!!

2003 – AMA number 109 Riding for Factory Yamaha of Troy in America, WINNER OF ROUND FOUR OF THE 2003 OUTDOOR AMA MX at Southwick, Massachusetts, USA (Lites class). Finishing 7th in the AMA Lites Outdoor Nationals Equal Second resulting in 3rd overall at Steel City.

2004 – Australian Team; Motocross Des Nations, National number 30 in AMA , Las Vegas SX Open class – 9th place , Budds Creek MX Open Class – 8th, German international SX!

2006 – AUSTRALIAN MX CHAMPIONSHIP
Even though he has officially retired, Ando is still winning into this decade with an AUSTRALIAN VETS 30-39 MX CHAMPIONSHIP in 2012. While he is still competing to this day in some kind of MX event, he is now pouring his energy into coaching people to progress, in any off-road-moto fashion that they choose.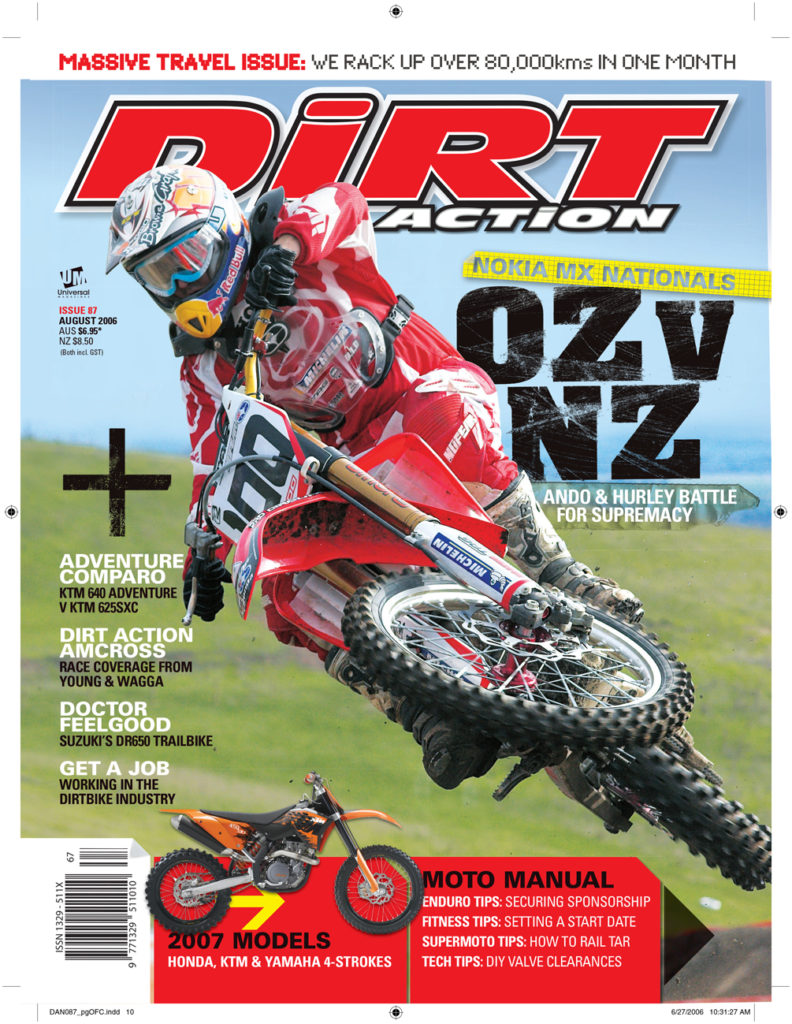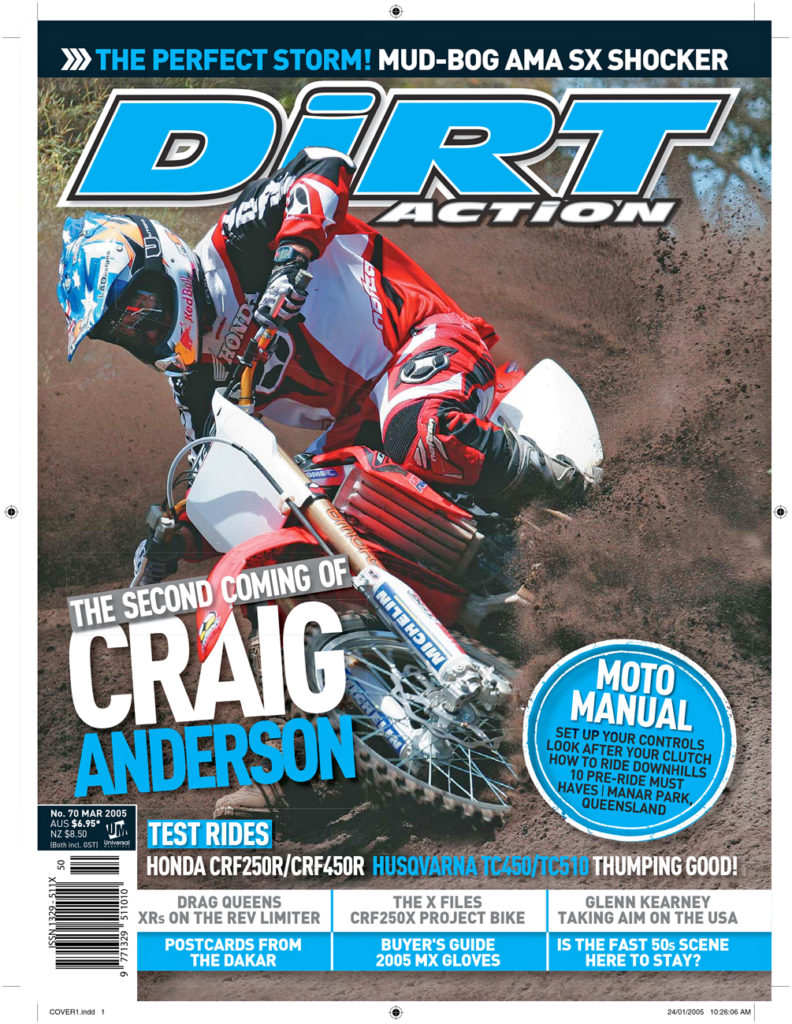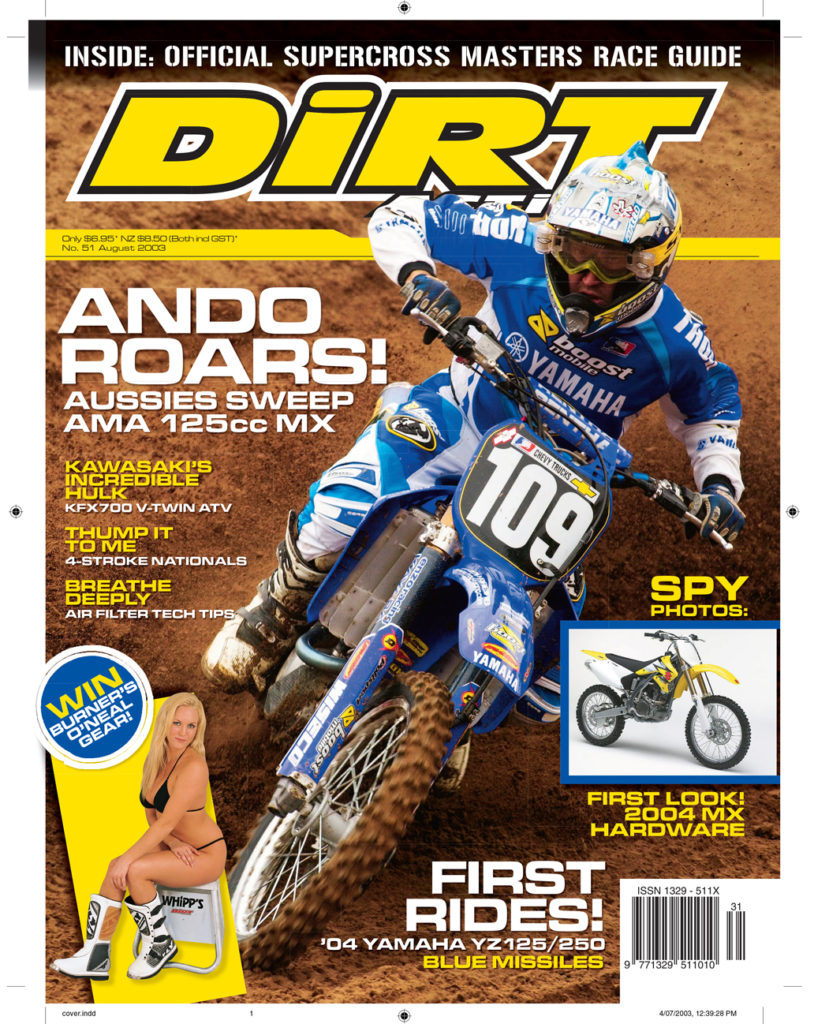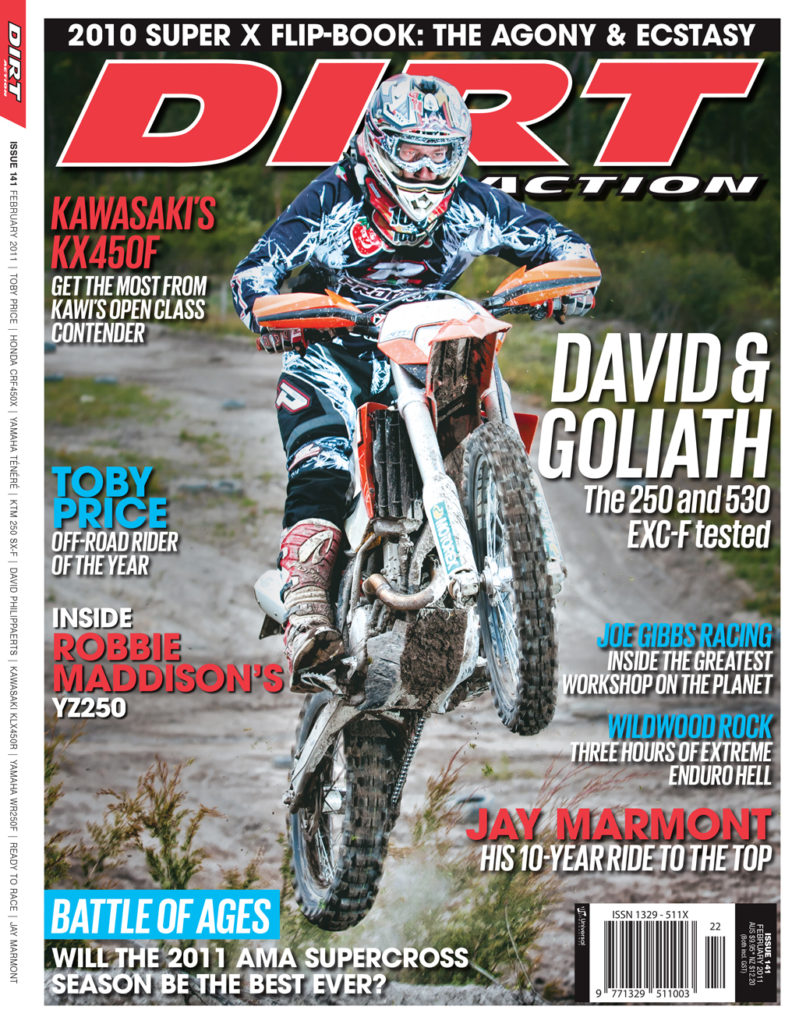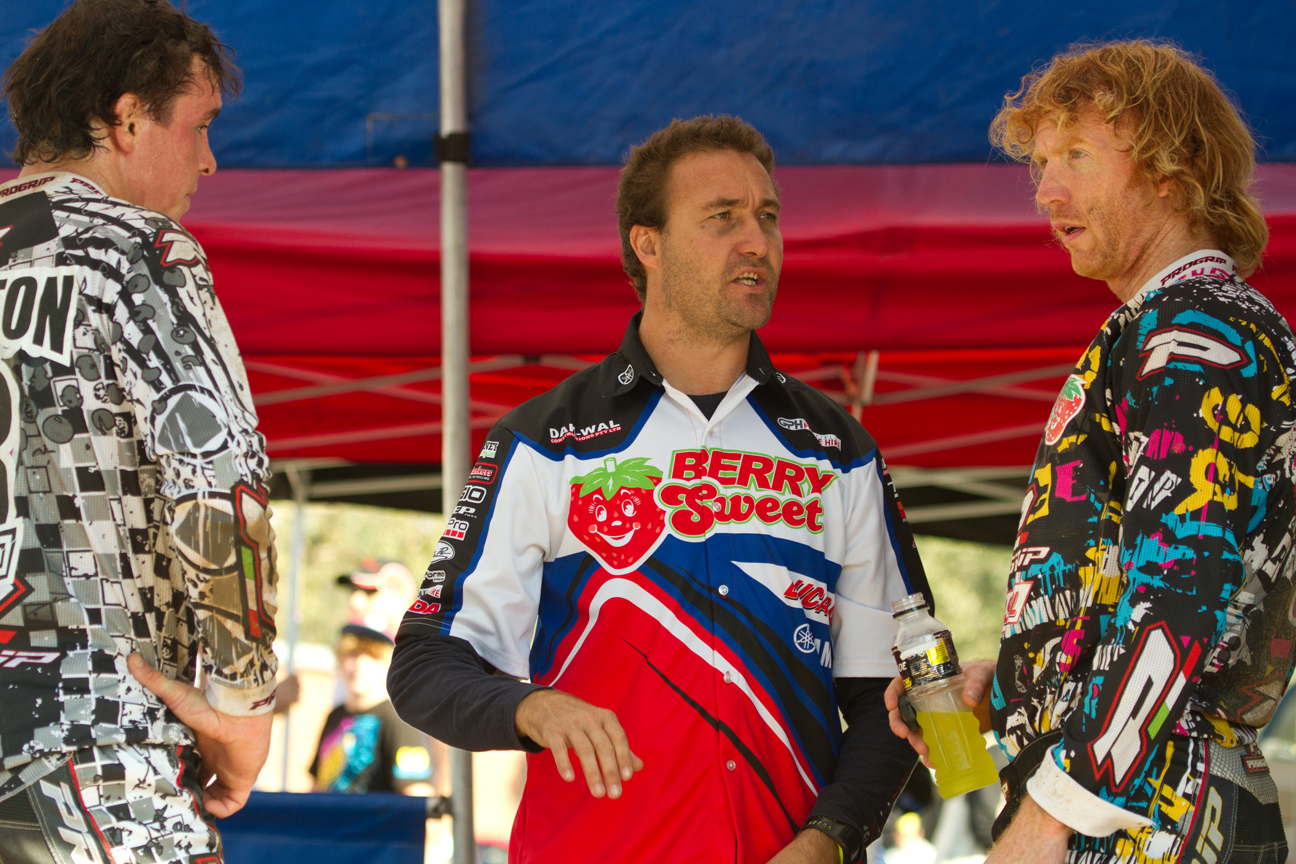 About Craig "Ando" Anderson
Ando is a multiple national motocross and supercross champion, a pioneer in the sport of MX, he's been the catalyst for many riders in his hometown of Newcastle, as well as riders across the nation to pursue professionalism in the sport.
Craig was on the pro racing circuit across the globe for over 25 years, trekking overseas as young as 14, where he was the first Aussie to win the Loretta Lynn in Tennessee. With huge success domestically, he kept filling his trophy cabinet with wins from both his home country and abroad. Imagine winning an official AMA outdoors MX National event, Ando did this at Southwick, Massachusetts. With 13 National titles and three top-four finishes in the German International Supercross Championship, he has achieved more most riders can imagine.
Craig has become one of our most celebrated off-road racers. He's had his fair share of injuries along the way but that's what makes a racer a champion, overcoming the challenges to perpetually keep winning.
Ando owned his own race team for several years, putting his riders on the podium to experience the elation of winning, which he became synonymous for.
Apart from all the success, Ando is considered a "good sport" amongst his peers, associated with respect of other riders and the sport that he dominated. He epitomised handwork and the gritty determination needed to win championships, stamping his legacy as one of the most successful and renowned racers in Australia.
Apart from pouring all his energy into coaching now, focusing on progressing riders of any ability – from beginners to professionals, Ando is a dedicated father and husband to his wife Katrina and two kids,Tatum and Trey.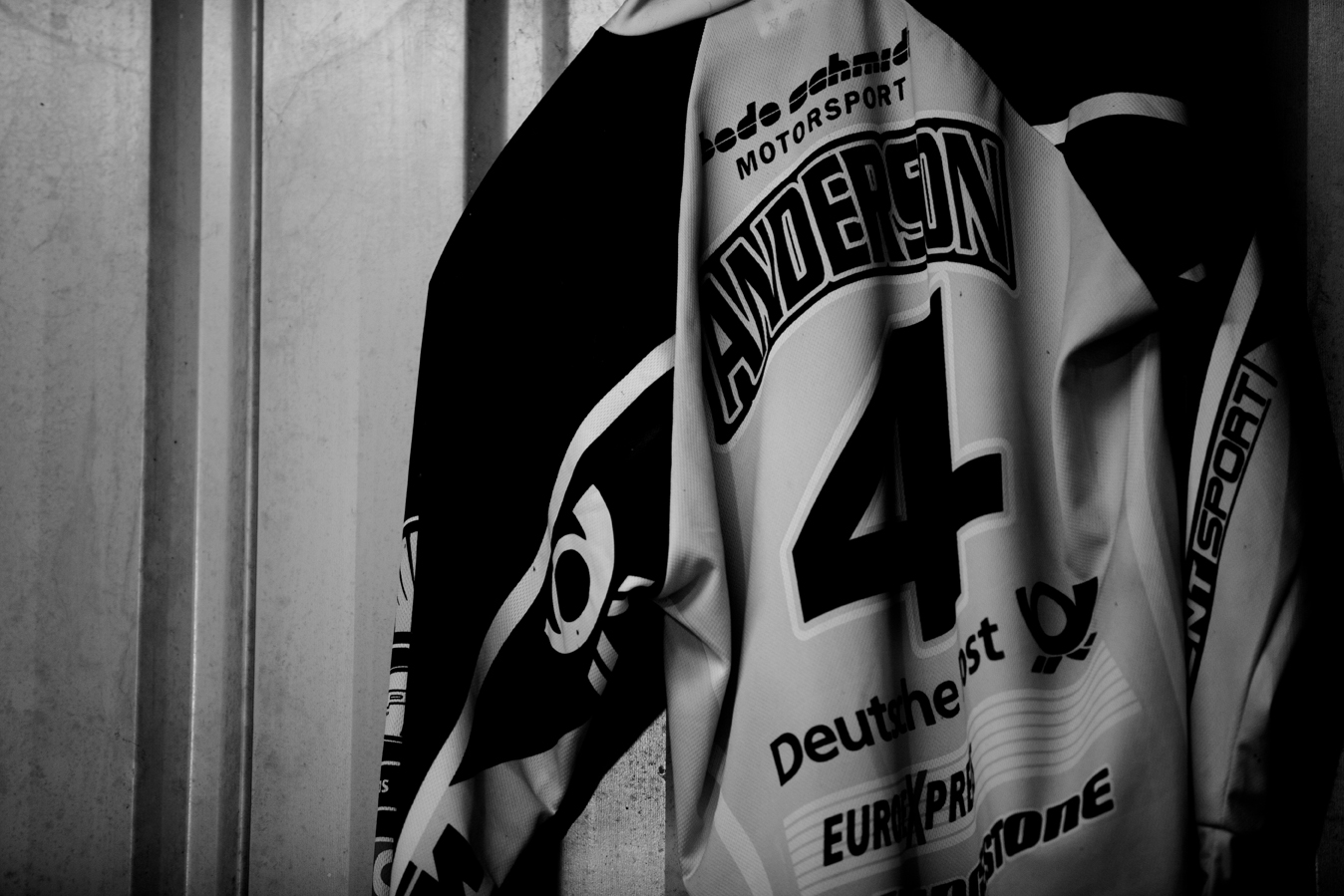 Contact Me, I'd Love To Progress Your Riding
EMAIL
Craigandersonracing@live.com.au
SNAIL MAIL
320 Wakefield Road
Wakefield
NSW, Australia, 2278